Our Money Story—Words for Worship for Stewardship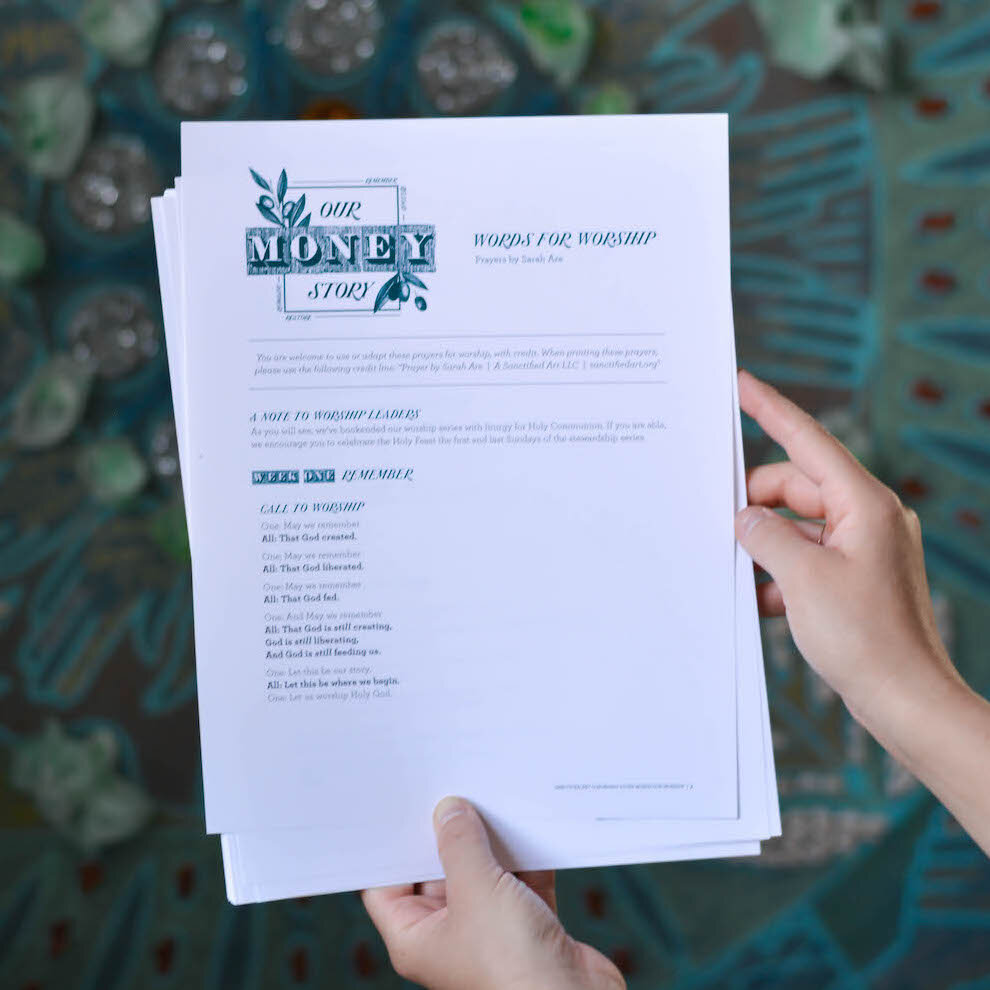 Our Money Story—Words for Worship for Stewardship
[This resource is one of many included in the Our Money Story Stewardship Bundle]
DIGITAL DOWNLOAD FOR ONE-TIME LICENSE
This collection of liturgies provides fresh and thematically-relevant language for worship inspired by the scriptures in our stewardship series, Our Money Story. We hope you will copy/paste or adapt these prayers (with credit) for your corporate worship. To learn more about the scriptures we've included in our stewardship series, download our free theme infographic.
Liturgy written by Sarah Are.
Download includes:
A 16-pg PDF with the following liturgies for each week of the series inspired by our larger stewardship theme and our weekly sub-themes: Remember, Release, Reimagine, and Restore.
FOR WEEKS ONE, TWO, THREE, & FOUR:

Call to Worship

Prayer of Confession

Prayer for Illumination

Affirmation of Faith

Prayer of Dedication

FOR WEEKS ONE & FOUR:

Full liturgy for celebrating Holy Communion (Invitation to the Table, Great Prayer of Thanksgiving, Prayer after Communion)—If you can, we encourage you to bookend your series by celebrating the Lord's Supper.
Credit Info:
Liturgy by Sarah Are | A Sanctified Art LLC | sanctifiedart.org
You Might Also Like