Mandala Mosaic Stewardship Art Project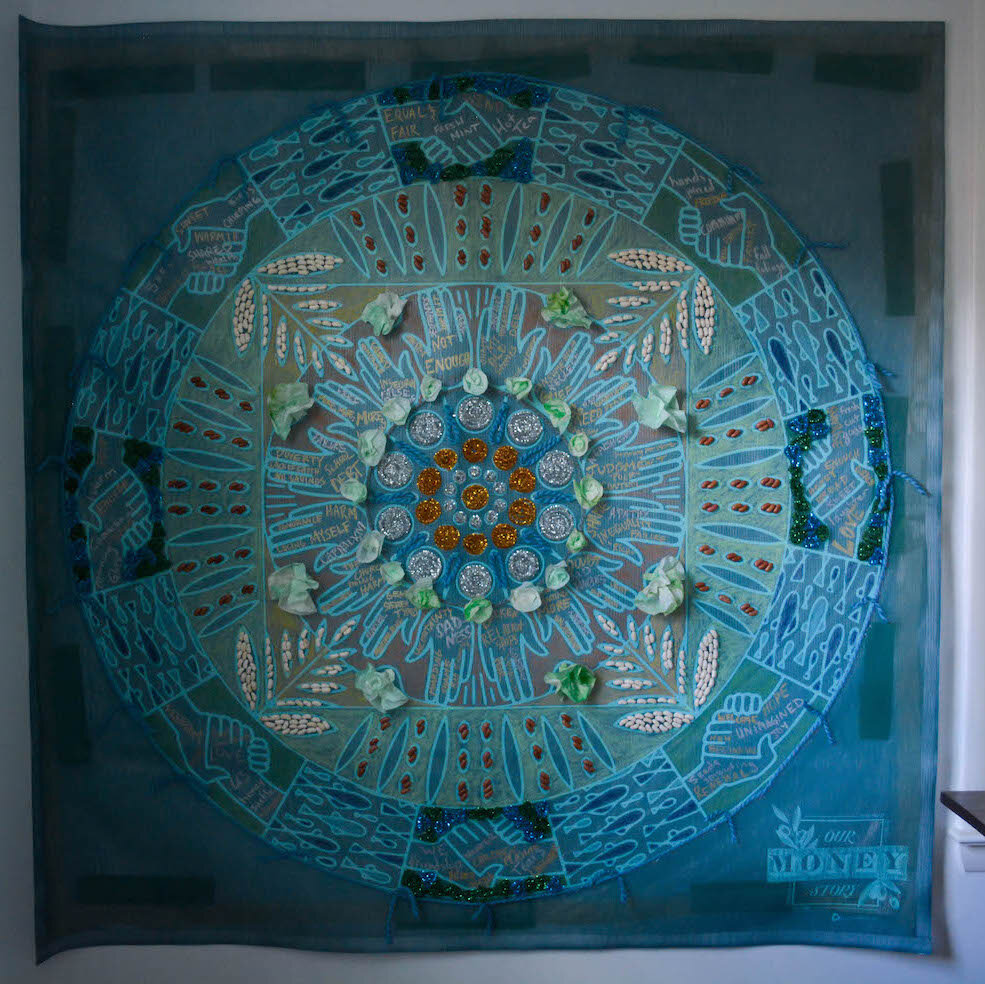 Mandala Mosaic Stewardship Art Project
[This resource is one of many included in the Our Money Story Stewardship Bundle]
DIGITAL DOWNLOAD FOR ONE-TIME LICENSE
This community art project is designed to help you tangibly mark your progress throughout your stewardship series. Interweaving art elements into your worship and building from our template, you will work with a team to create a mandala mosaic.

Meaning "circle" in Sanskrit, a mandala is a geometric, circular design used in Buddhist and Hindu traditions for meditation and prayer. The mandala template used in this project nods to this Eastern tradition. The imagery within the rings of the mandala correspond to the scriptures in our four-weeks-long stewardship series, Our Money Story. We hope that your creative process in bringing this mandala to life is a spiritually transformative journey.
To learn more about the scriptures we've included in our stewardship series, download our free theme infographic.
About the project:
Following our mandala template and guide, progressively build your own community mosaic throughout your stewardship series. Each week of your stewardship series, you have the option to integrate tangible elements into your worship—these items can later be added to the mandala mosaic with a small group. You could easily do this with a Sunday school group, a youth group, a children's group, or a small group of adults. You could also set a "creative hour" each week for any community members to show up and help add to the mosaic.
Download includes:
12-page PDF Project Guide with photos, links to materials needed, and step by step instructions. The guide walks you through options for building the mosaic each week, including:

a short description of the imagery in that week's ring of the mandala (and how it is inspired by the week's scriptures)

liturgy for integrating tangible elements into your stewardship series worship

ideas for how to add to the mosaic each week (using the tangible items from worship)

a large file for printing the mandala template on paper or mesh vinyl banner (what we recommend). The file is large enough for printing the mandala template as a 5'x5' banner.

a b/w projection file for projecting and tracing the mandala template onto another backdrop such as thick paper, cardboard, or wood.
Credit Info:
Project guide written by Lisle Gwynn Garrity | Mandala template designed by Lauren Wright Pittman | A Sanctified Art LLC | sanctifiedart.org
You Might Also Like