Let There Be Worship Film (w/ Spoken Word Poetry)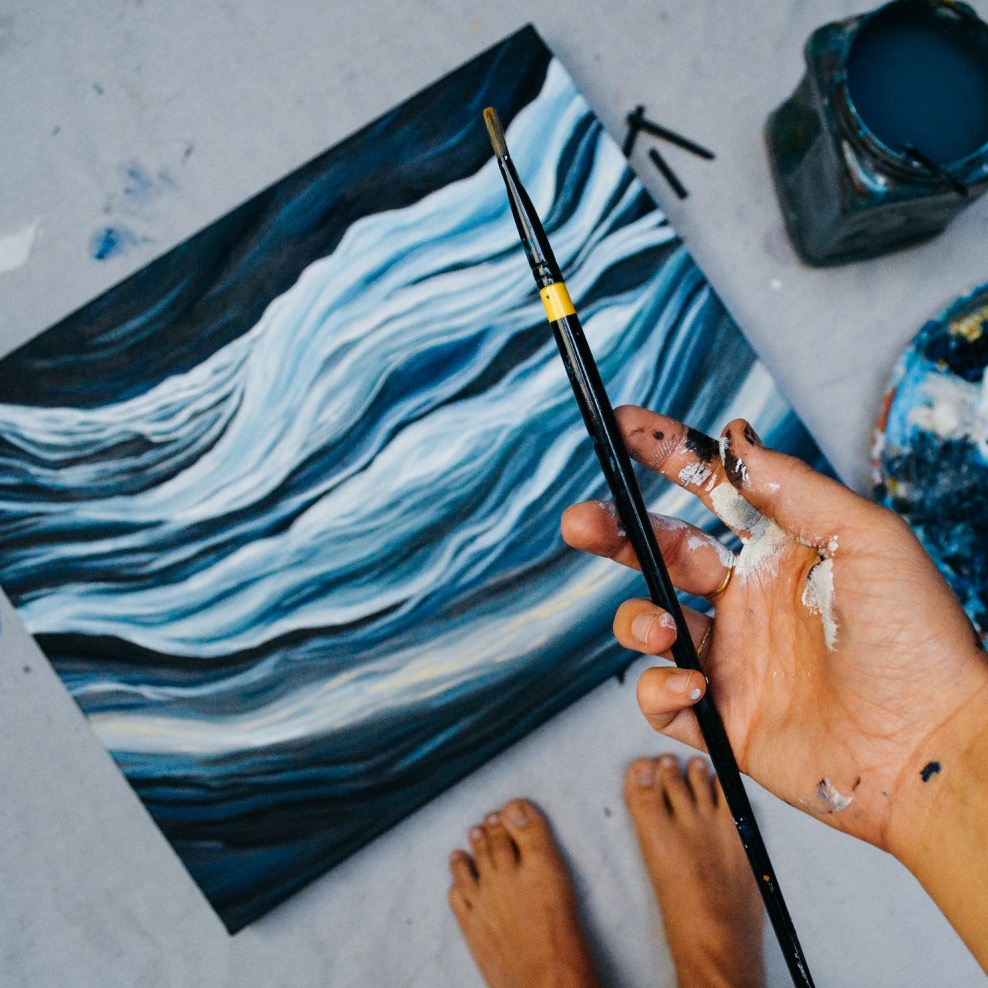 Let There Be Worship Film (w/ Spoken Word Poetry)
[This resource is also included in our 2017 Advent Bundle of resources]
DIGITAL DOWNLOAD FOR ONE-TIME LICENSE
This worship film offers a visual meditation on love and loss, creating safe and sacred space for those wading through the tides of grief. Featuring spoken word poetry by Sarah Are, the film offers imagery of stormy chaos slowly curving into calm. The end result is not an erasure of the chaos, but, instead, a sense of groundedness for being held by God even in the midst of the storm.
Poetry by Sarah Are | Art & film by Lisle Gwynn Garrity
Download Includes:
PDF file with link to access and download the full-length, non-watermarked film
PDF file with the spoken word poem, "Let There Be You" by Sarah Are and artist's statement for "If Love is the Sky" painting
Files of the final image of "If Love is the Sky" painting, formatted for print and projection
A collection of 4 background slides featuring the imagery from "If Love is the Sky" painting, for use in worship projection or graphics
Artist Statement:
In this painting and film, I hoped to visually create the safe and sacred space Sarah paints with her words. To begin, I read Sarah's poem a number of times, letting her lyrics wash over me again and again. The beauty of her poetry is that it spans universal truths while also feeling particularly personal. Even if you've never become an unwanted friend to grief, there is still room for you here. The poem lures each of us into a space of quiet inquiry to simply welcome the emotions that arise along the way instead of trying to fix or silence them.
I began the painting with charcoal to express the rawness of loss and the shattered ways we often cope with our own grief or attempt to soothe the losses others have endured. I wanted these initial marks to be messy and chaotic, a visceral outpouring of the immediate shock loss of all kinds triggers. Then I began to fill the canvas with dark and haphazard strokes, creating a wild storm of sky. I hope we might all feel permission to fully step into the heart of this storm, letting go of control or the need to find our way out—to simply surrender to the ways grief wreaks havoc beyond repair. Gradually, the stormy sky slowly curves into calm. I hope you see whatever you need to see in this imagery—clouds, sea, the Spirit of God, the exhale of grief, or something completely unnameable. I finished the painting with a stretch of gold and ivory near the bottom, symbolizing solid ground and stability—a place in which you can sink your feet—even in the midst of the storm.
When I was 13, I lost my mother to breast cancer. She died in January, so our holiday season that year was thwarted by hospital visits and desperate attempts to bring her home and keep her as comfortable as possible while the monster of her disease robbed her body of any chance at peace. After she died, I didn't know how to grieve. I thought that releasing my pain would break me and would expose all the ways my world had fallen apart. I've spent most of my adult years confronting and undamming the well of sorrow I didn't know how to let loose then. When I watch this film, I experience a journey of return—to my grief, to my mother, and to the inexplicable sense that, no matter what, something bigger and greater than me surrounds me with care. I hope and pray that this might be true for you also.
—Lisle Gwynn Garrity
Practical uses for this film:
as a visual meditation during worship
to replace your prayers of the people in worship
as part of a Sunday School, youth group, or campus ministry education event around the themes of loss and grief
as part of your sermon meditation (you can include the printed spoken word script for further reflection)
as a resource you share with your congregation via email or online to offer space for personal reflection
Credit Info:
Art & Film by Lisle Gwynn Garrity | Poetry by Sarah Are | A Sanctified Art LLC | sanctifiedart.org
PS You may consider pairing this resource with our Longest Night Liturgy and Let There Be graphics:
You Might Also Like