Anything but Ordinary Coloring Poster Collection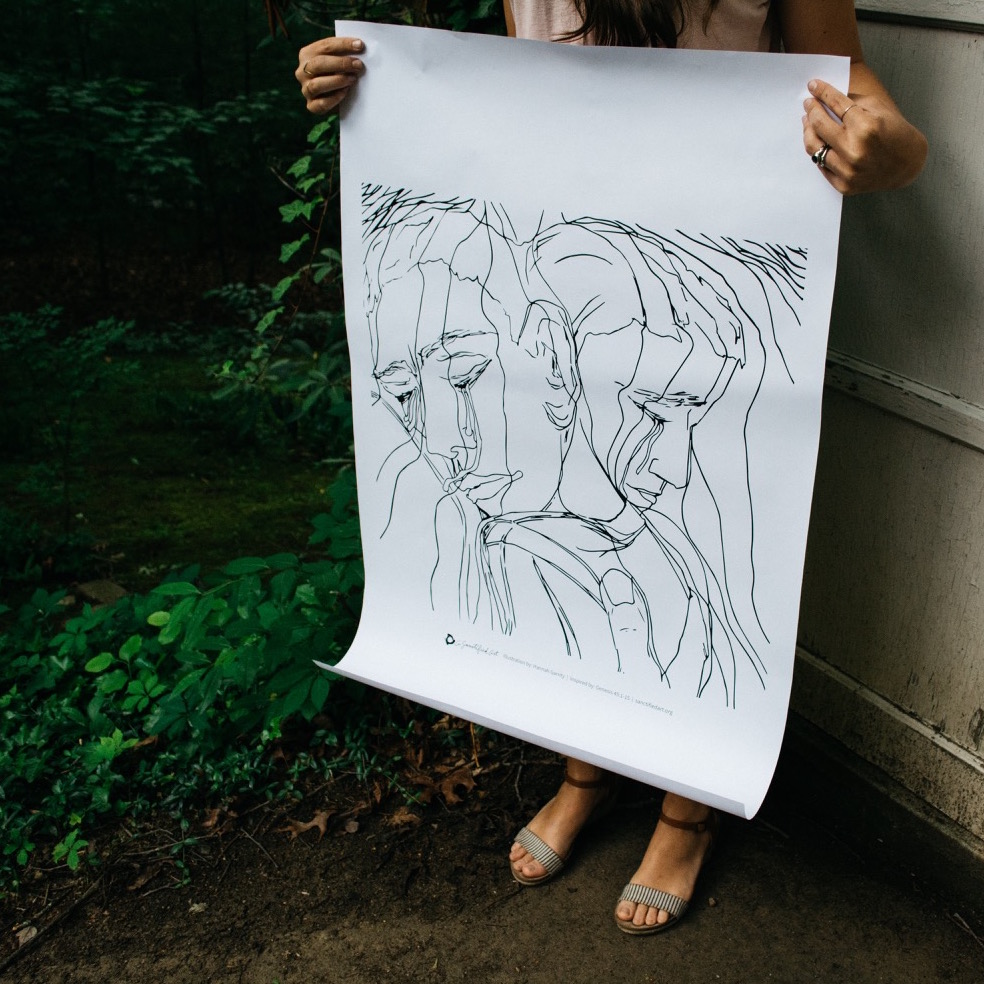 Anything but Ordinary Coloring Poster Collection
[These coloring posters are included in our Anything but Ordinary Bundle of resources]
DIGITAL DOWNLOAD FOR ONE-TIME LICENSE
A collection of 8 hand-drawn coloring posters inspired by the Abrahamic family narratives in Genesis and Exodus. Print the designs (3 size options) to invite members of all ages to dig deep into these complex and messy stories through color, line, and form.

Click the photos on the left to preview images and artist statements.
Download includes:
pdf files formatted for print in three sizes: 8.5x11, 11x17, 24x36
Coloring posters depicting the following stories:
Hagar and Ishmael are Cast Away
The Binding of Isaac
The Marriage of Isaac and Rebekah
Jacob Marries Leah and Rachel
Jacob Wrestles at Peniel
Joseph Reveals Himself to His Brothers
Moses' Birth
Moses and the Burning Bush
pdf file of artist reflections and descriptions for each coloring page and a visio divina lesson guide to guide groups in using visuals to practice "divine seeing" and contemplation.
Printing Info:
We recommend printing large posters for groups wanting to color them together. You can print black and white engineering prints at Staples for the following rates:
18"x24" for $1.79/each
24"x36" for $3.59/each
36"x48" for $7.29/each
http://www.staples.com/sbd/content/copyandprint/engineering-prints.html
Credit Info:
Specific credit info for coloring posters included in download. When printing and sharing online, please always include the following credits:
Artist's name | A Sanctified Art LLC | sanctifiedart.org
Purchase grants one-time use license of resource. Please review our licensing guidelines prior to purchase.
You Might Also Like